Cai Wenji

Character information
Force(s):
Wei
Weapon Type:
Harp
Advanced + :
None
Historical information
Real name:
Cài Yǎn
Chinese name:
蔡琰
Style name:
Zhāojī Wénjī
Chinese name:
昭姫 - 昭姬 文姫 - 文姬
Born:
177
Died:
?
Cai Wenji (蔡文姫, rōmaji: Sai Bunki) is one of the artistic style names attributed to a poet named Cai Yan.Her height in Dynasty Warriors Online Z is 165 cm (5'5").
General Information
while serving Cai Wenji you will gain
?
?
Romance of the Three Kingdoms
-
Character Information
Development
-
Personality
-
Character Symbolism
-
Quests Started by Cai Wenji
Unknown
Weapon
Cai Wenji's Weapon of choice is the Harp
DWOZ Moveset
Scenario Ending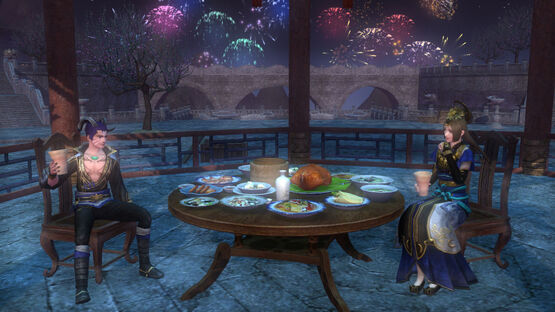 Ad blocker interference detected!
Wikia is a free-to-use site that makes money from advertising. We have a modified experience for viewers using ad blockers

Wikia is not accessible if you've made further modifications. Remove the custom ad blocker rule(s) and the page will load as expected.