New Weapon
Since I have some free time,I was able to make some video while prepare more new stuff and info to be added to the wiki.I am still testing all recording program that I know so that I can make full use of it.For now here;s a gameplay of me with Punishment Sword,one of the Joke weapon of Curved Sword :
Despite Koei claim that Joke weapon will act differently than normal category weapon,so far from what I see the only difference is that it has the same durability like R5 weapon(despite been R6) and has it;s own stats.Keep in mind that Joke weapon can only be obtained through promo no matter what which also include it;s own emblem.In this case,Punishment Sword come with C1 Thrust and C6 Fan.
Now for the new weapon Lightning Spear ,this weapon is based on Jiang Wei of Dw7.This make 2 general has 2 weapon of it;s own in Dwo universe.Who;s the another one,yhou ask?The only hint I can tell you is a certain Tomboy princess hoho.So how the weapon itself behave?Well from what I play with,this weapon has the most weirdest hitbox ever,the c3 for example only the ligthing spark deal damage which mean player can miss attacking the enemy though in the other hadn if the player very close to the enemy,the spark can hit behind enemy which can also break their guard if timed well.Apart from that,the weapon has the most lowest upgrade stats but I suppose with the way how the weapon shined with it 's "Lightnig" it can make up for it eh?Well not quite....the lighitng does happen but it;s like a 0.5 lighitng compare to an actual lighting element so player need to rely on rain or additinal element to increase it;s ability.
New Furniture 
New furniture especially Christmas themed is added to the game,New to the game is the event garden,where certain plant has different watering rate will reap better reward when fully planted,For example,player can purchase Christmas tree seed or obtain 1 through Christmas campaign promo by watering once a plant.This tree can be watered each min but it take a lot of watering in order to make it fully grown so be sure to get the watering cooking booster ready.Even the seedling take triple the amount of watering of normal plant.Once it is fully grown,you can harvest it can it will become a garden furniture where you can plant an eternal CHristmas tree without worrying for it;s whitered status.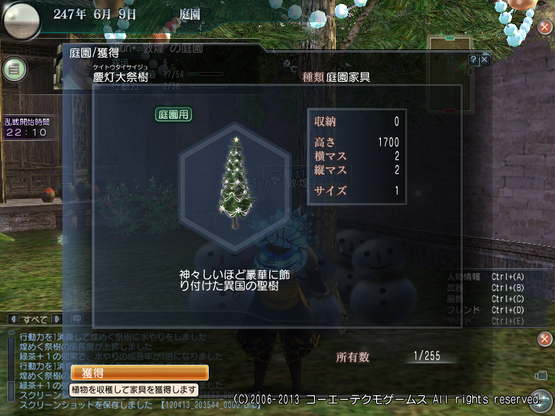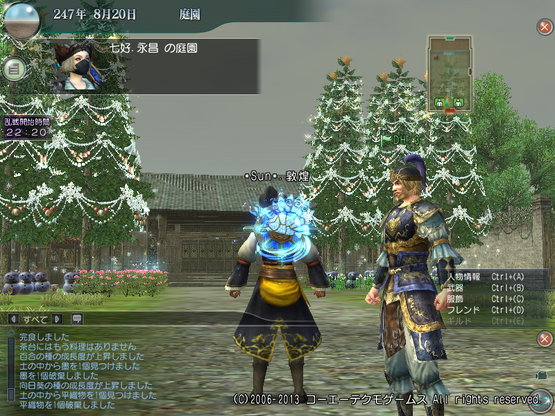 Other stuff that I will post later
Moveset revision:
Dragon Barb
Great Sword
Lighit Sword
Iron Blade
Scimitar
Jiang Wei Spirit
Advanced for Morale x 2
New Gear
New campaign interface
New musou limiter